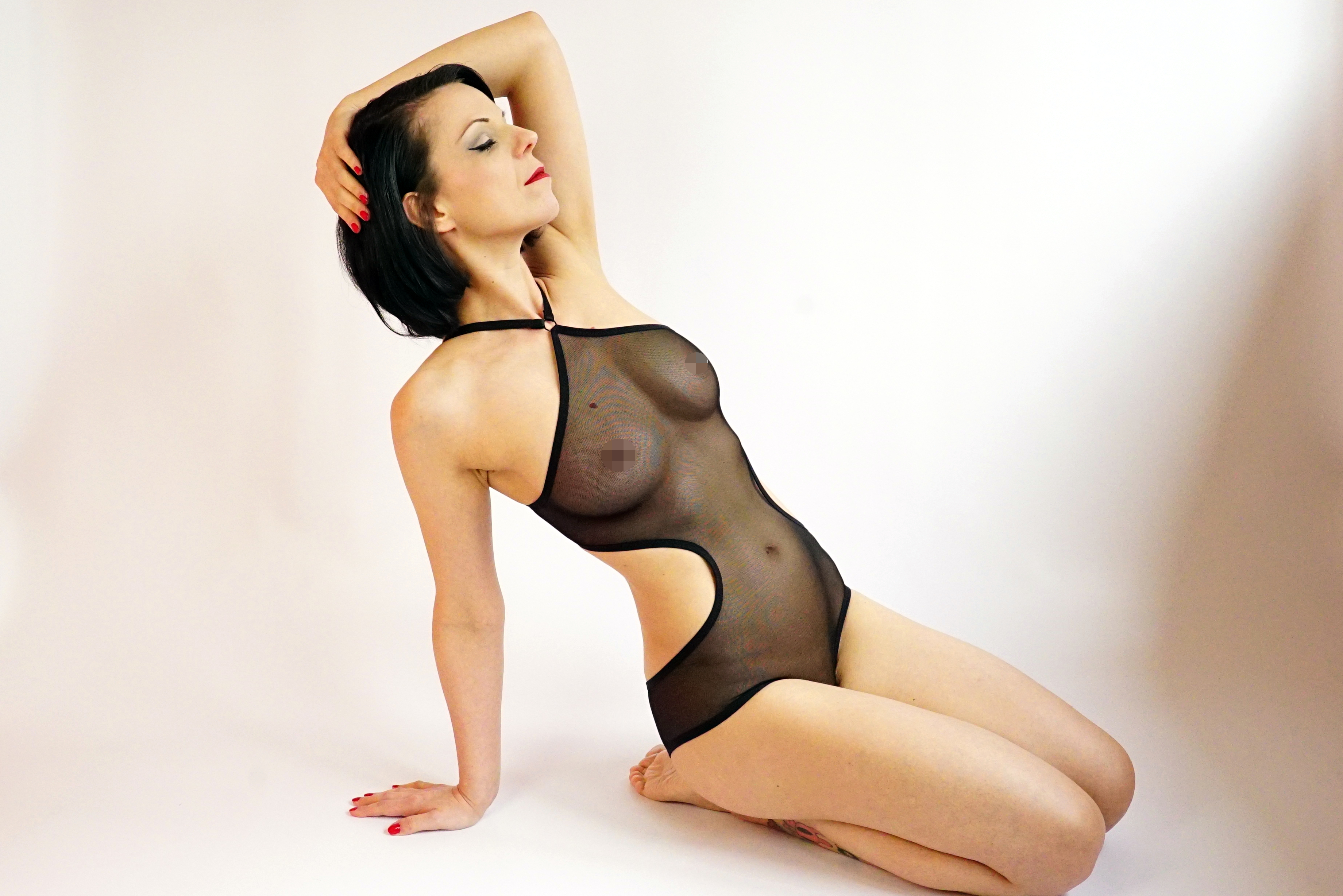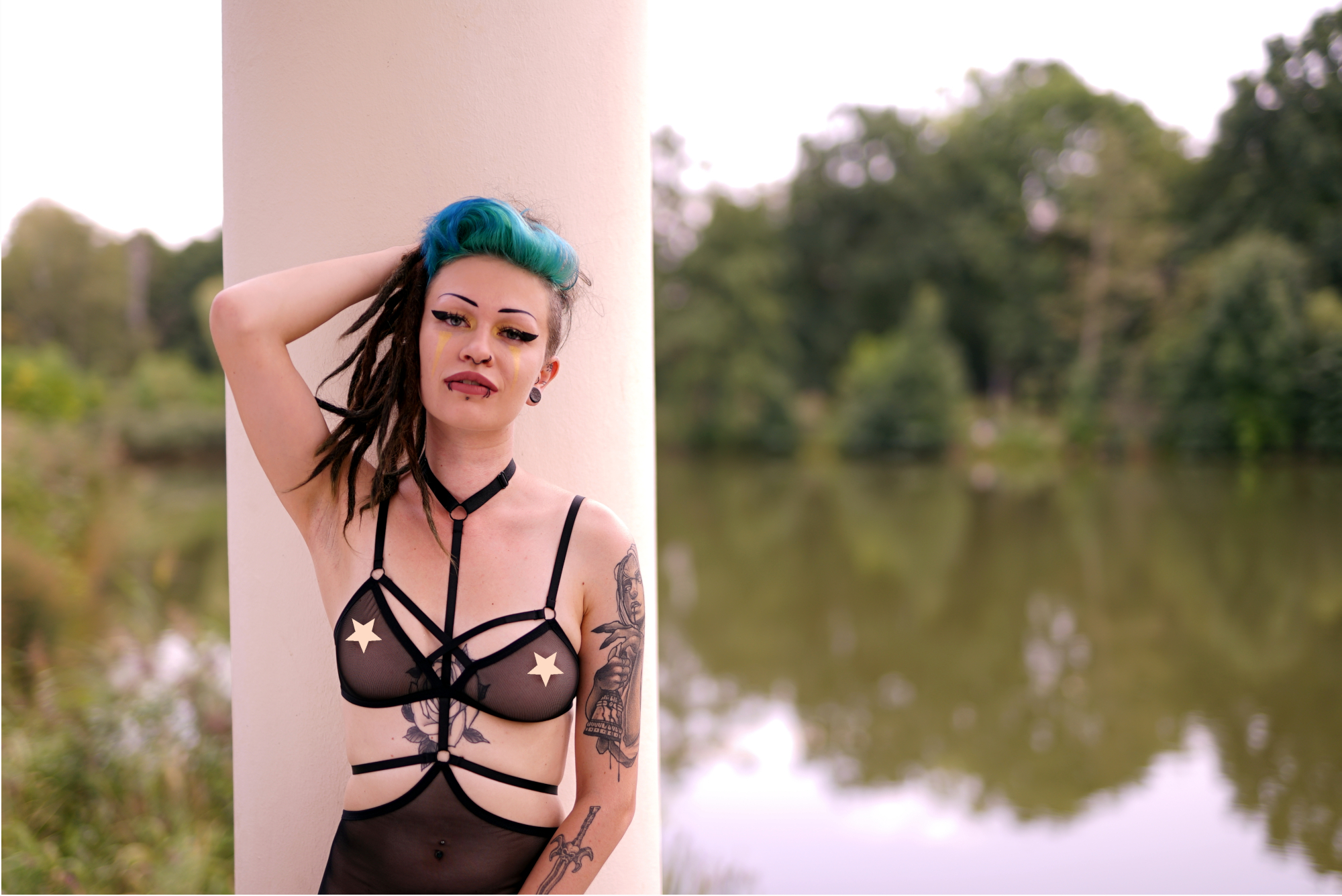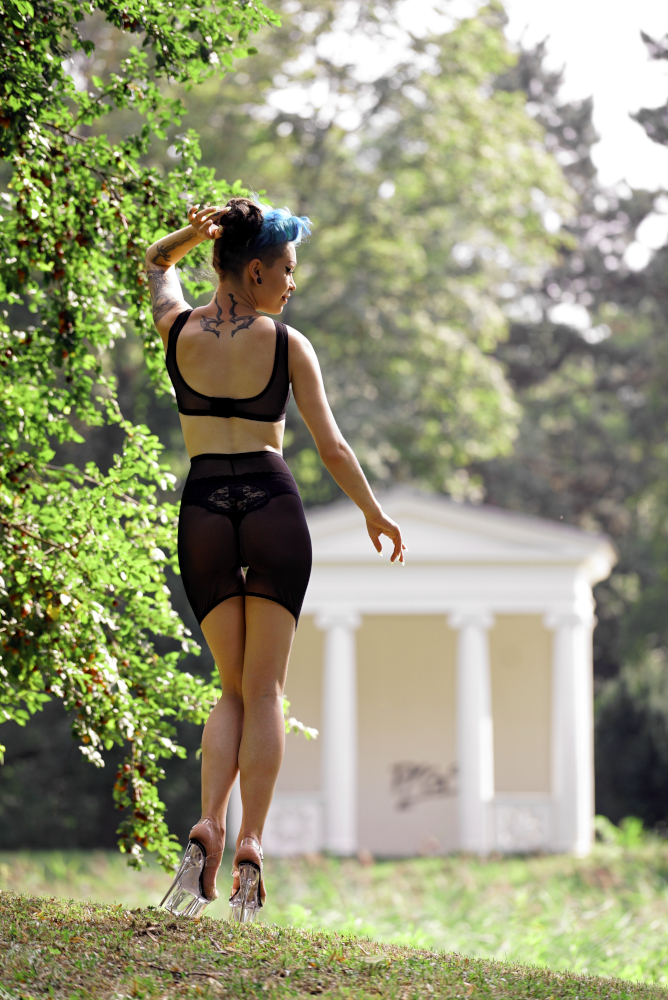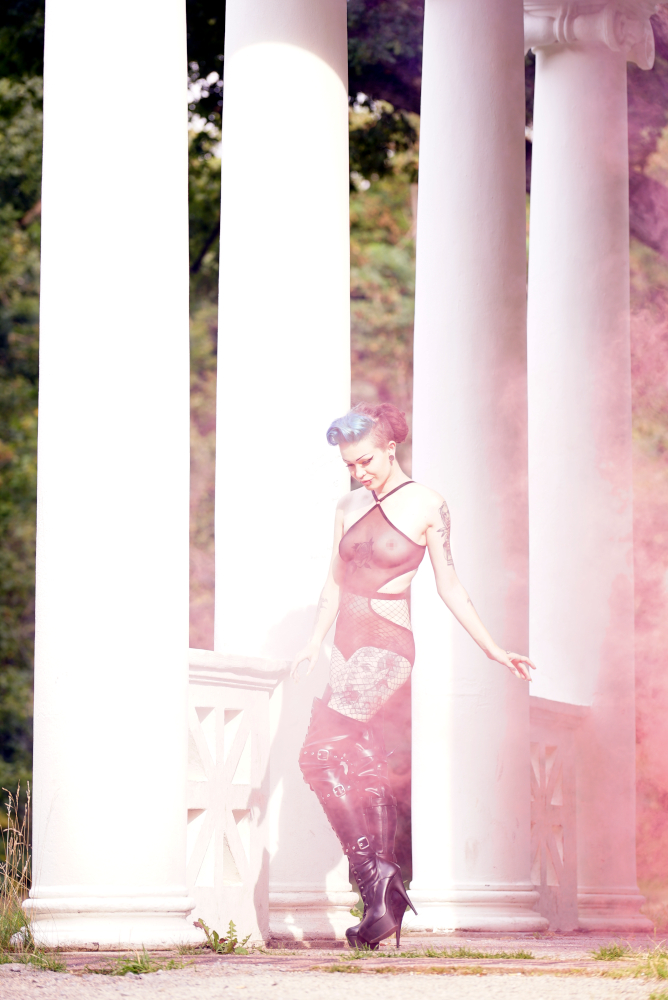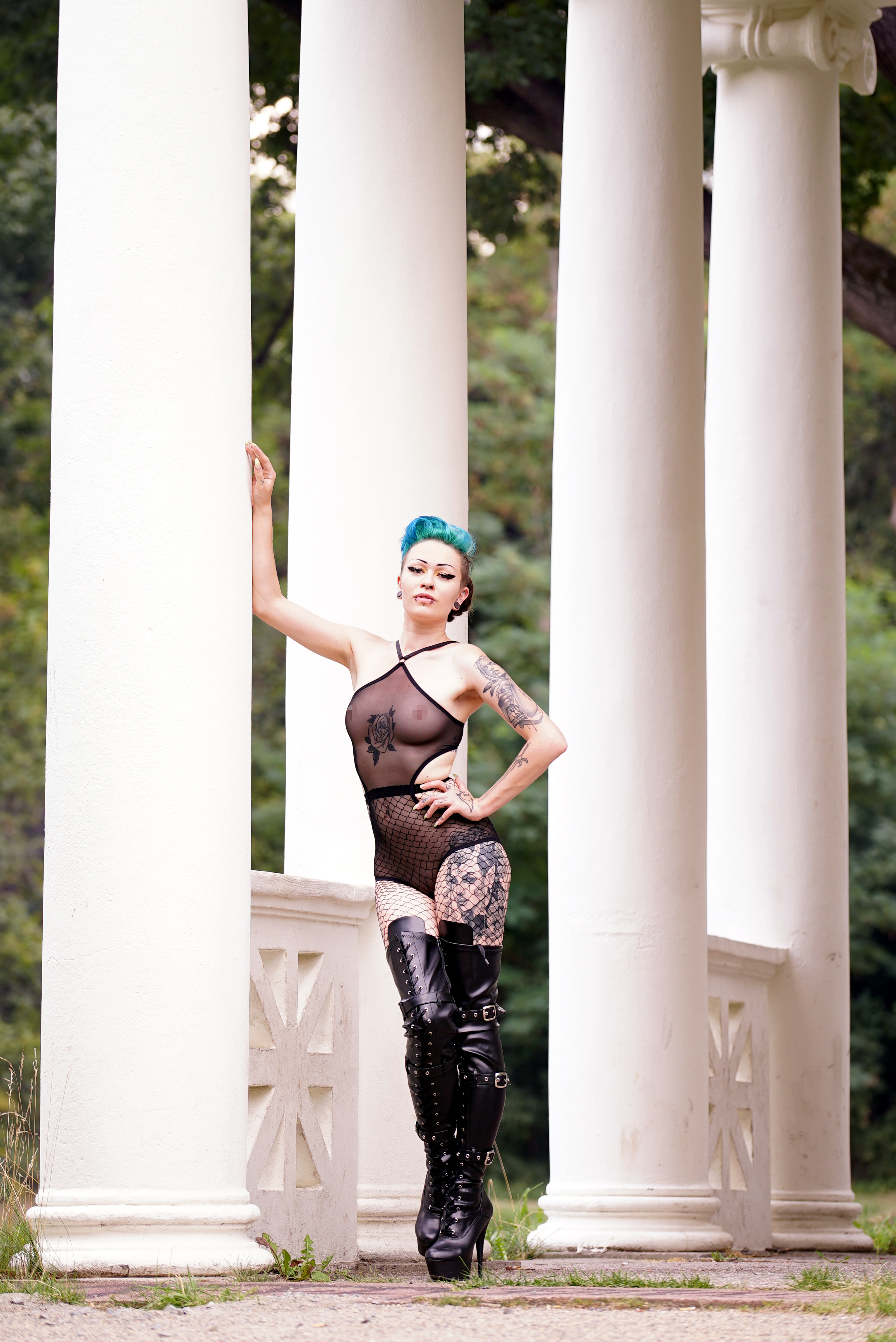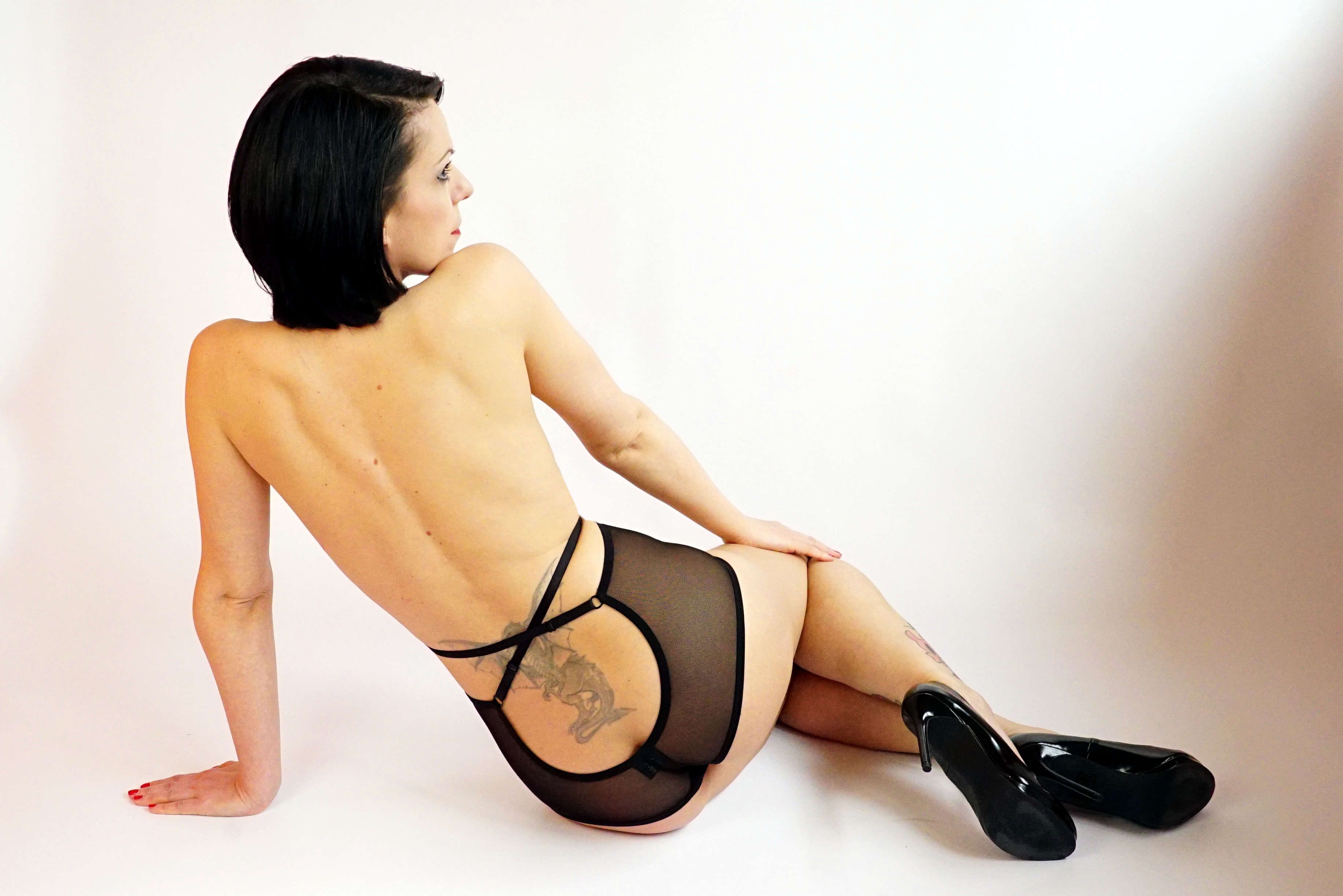 New
---
Welcome to decense!
I'm glad you're with us. We hope you have fun browsing our website.
Decense – stylish erotic lingerie
Decense is casual lingerie and stands for pure, natural femininity and straightforward eroticism, a modern and dark lingerie with bondage elements for self-confident women.
Naturalness is important to us in all our designs. In all our creations we do without inlays, push-ups or shaping elements. Because the naturalness of the female body makes it beautiful and unique. The self-confidence to be able to overlook our little "flaws" makes us strong and beautiful. It's about charisma. We want our underwear to make women feel beautiful.
Lingerie "Handmade in Germany"
In the sewing studio in Leipzig real unique pieces or small series are produced in loving handicraft. Through a refined cut and light materials, lingerie is created whose essence is classic straightness.
We have a lot of fun designing new collections. Finding out what is comfortable to wear and looks good presents us with a challenge that we enjoy romping around in. Here we can put into practice what we have so far missed in off-the-peg lingerie.
Individual lingerie made to measurements
Originally, decense was born from the idea of offering bras for women with small breasts. Unfortunately, we know from our own experience that these women have a hard time finding suitable bras.
This original concept has changed quickly, however, as we have received numerous requests from women of every conceivable basket and clothing size. In the meantime there is something for almost every size. And if not, we also offer the possibility to order made to measure. And also special wishes can be realized. You can arrange a consultation with us at any time.
Vegan and skin-friendly materials
French lace, fine net fabric, mesh, transparent and skin-friendly material come as "ingredients" under the sewing machine at decense.
At decense, only vegan and skin-friendly materials are used. We do not use any animal ingredients in the production and packaging of our lingerie.
We only use high-quality materials that have been produced in an environmentally and socially compatible way in Europe.